Les bains de sable de Merzouga, 4e meilleure destination de bien-être au monde, selon National Geographic.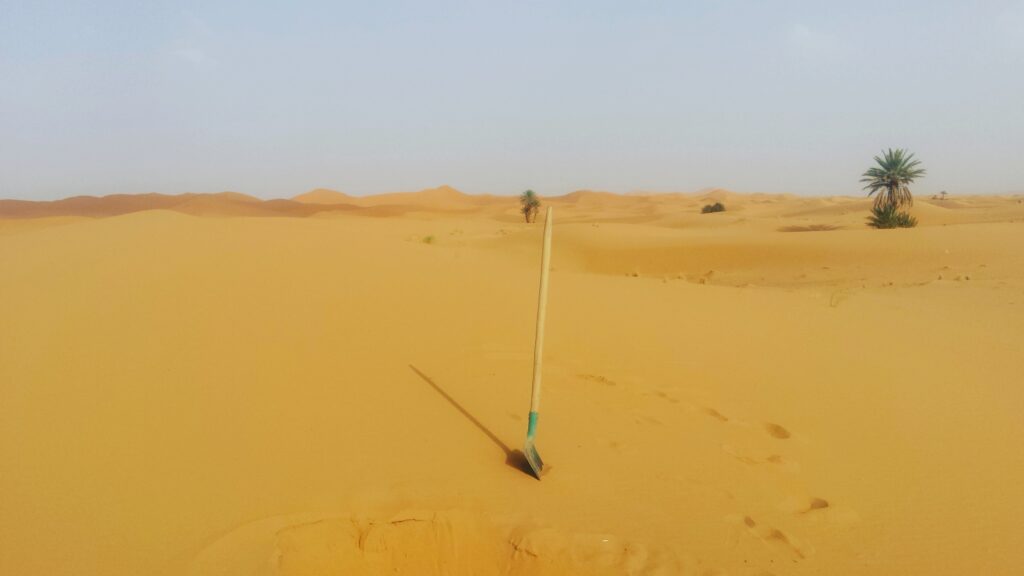 la 4è meilleure destination au monde pour le tourisme du bien-être
New York: Le célèbre magazine américain a dressé un classement mondial des meilleures destinations mondiales pour une expérience en tourisme de ressourcement.
En effet, dans son édition d'août/septembre 2016, 'National Geographic Traveler' a sélectionné la station  touristique saharienne Merzouga, dans le sud-est du Maroc, au rang de la 4è meilleure destination au monde pour le tourisme du bien-être .Sur la page 66 de cette édition papier sortie aux USA, Merzouga est décrite en ses mots:
''Think of it as a sand bath, during the sweltering months of july and august, blue turbaned berbers dig bathtub size holes, in the ocher sahara sand, wait for the grains to heat-up in the sun, and then bury customers up to their necks.
Participants stay in the ground  about 10 minutes and afterward are wrapped in blankets  for an hour and rehydrate with tea. The sweaty sauna like treatment soothes muscles.
Most hotels in the area including the castle like ksar Merzouga can organise a 'bain de sable'.''
''Pensez-y comme un bain de sable. Pendant les mois torrides de juillet et août, des berbères  enturbannés de bleu, creusent des trous de la taille d'une baignoire dans le sable ocre et attendent que les grains de sable ne chauffent au soleil, puis enterrent les clients jusqu'à leur cou. Les  participants restent dans le sol environ 10 minutes, et ensuite ils sont enveloppés dans des couvertures pendant une heure et sont réhydratés avec du thé. Ce sauna moite apaise les muscles, la plupart des hôtels dans la région, y compris le Ksar Merzouga, peut organiser ce ''bain de sable''.''.
National Geographic Traveler, page 62, août/septembre 2016.
Merzouga est classée 4e derrière le Monastère des Augustines au Québec, Aguas Calientes au Pérou, les eaux thermales curatives de la cité de Bath en Angleterre.
 Ahmed Belasri