Camel ride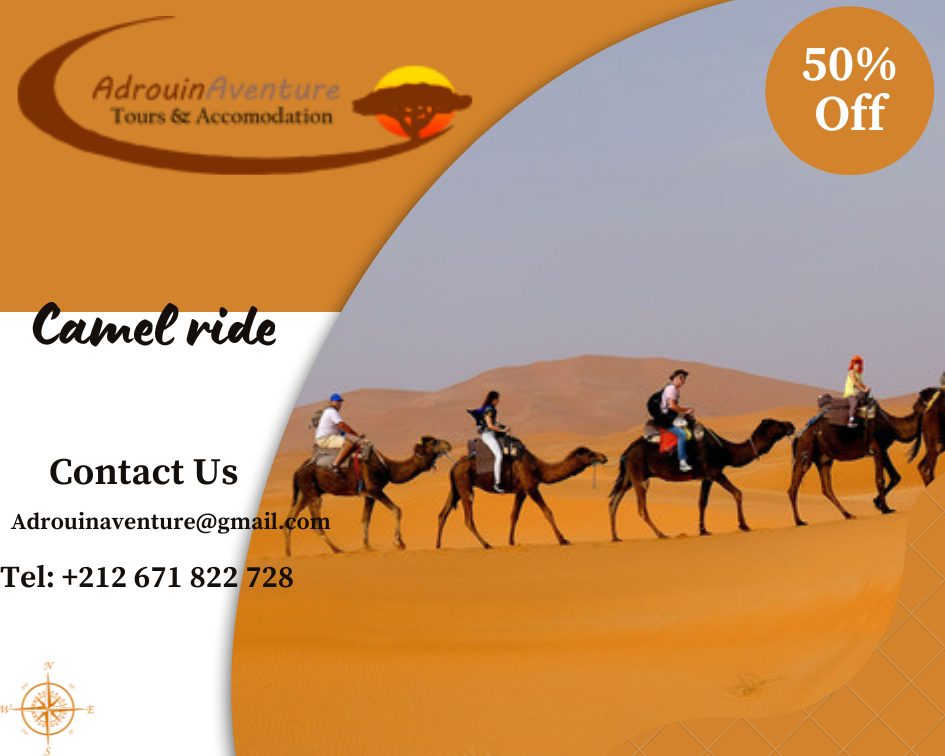 A quintessential trip through morocco includes at least one night in the desert. Though, it's possible, and generally easier , to check this off the "must-do" list in Zagora or Merzouga at erg chebbi. It is infinitely more interesting and somehow conceptually closer to the idea of a night in the desert.
adding  to the sense of being really disconected and off the grid, as the frensh writer Antoine de Saint-Exupery once wrote: One sits down on a desert sand dune, sees nothing, hears nothing. Yet through the silence something throbs, and gleams."   
You will have fun to be taken to the vast  dunes of  Zagora or  Erg chebbi to eventually go up in camel ride up to the peak of the dunes, where you will enjoy so much the sunset view in the plain Sahara Desert.