Essaouira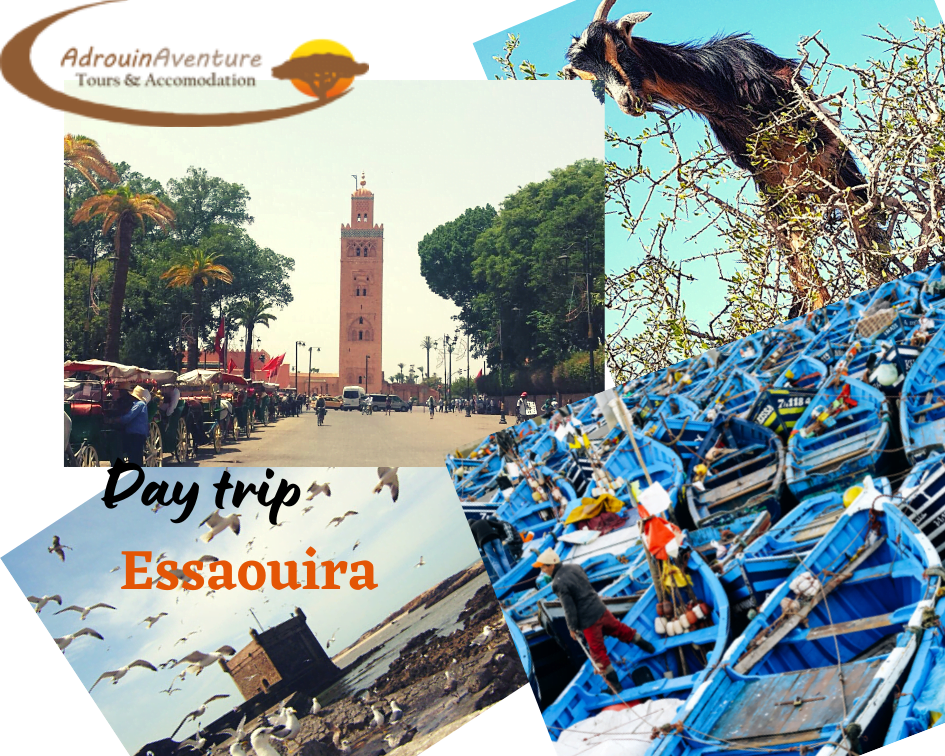 The rush and bustle of Marrakech fades away as you enter the tranquility and beauty of Essaouira. In the Berber language, this old fortification on Africa's west coast literally means "wall." And you'll see why soon enough. Travelers from all over the world come here to enjoy the distinctive weather and learn about the diverse and fascinating history. Your private tour will begin at 8:00 a.m. at your hotel. As we leave Marrakech, we travel to the coast through lush valleys dotted with orange trees and working farms. We arrive in Chichaoua after a short distance.
    We'll carry on once you've had a chance to refuel, and we'll soon see our first evidence of Argan trees. These unique trees are prized for their nutritional, cosmetic, and therapeutic qualities. The tree, a Tertiary relict, is extraordinarily well adapted to the drought and other harsh environmental conditions of southern Morocco, and while currently endangered, it is protected by UNESCO.
  You arrive in Essouira after all of your morning adventures. Where you can roam around historic streets and experience what life was like before us. The streets have a distinct Portuguese flavor to them. They renamed the city and used it as their own port city in the 16th century. You may eat fresh seafood directly from the water at any of the local restaurants, and you can even take a camel ride on the beach!   We return to your hotel in comfort after a busy day of touring.