AIT BEN HADDOU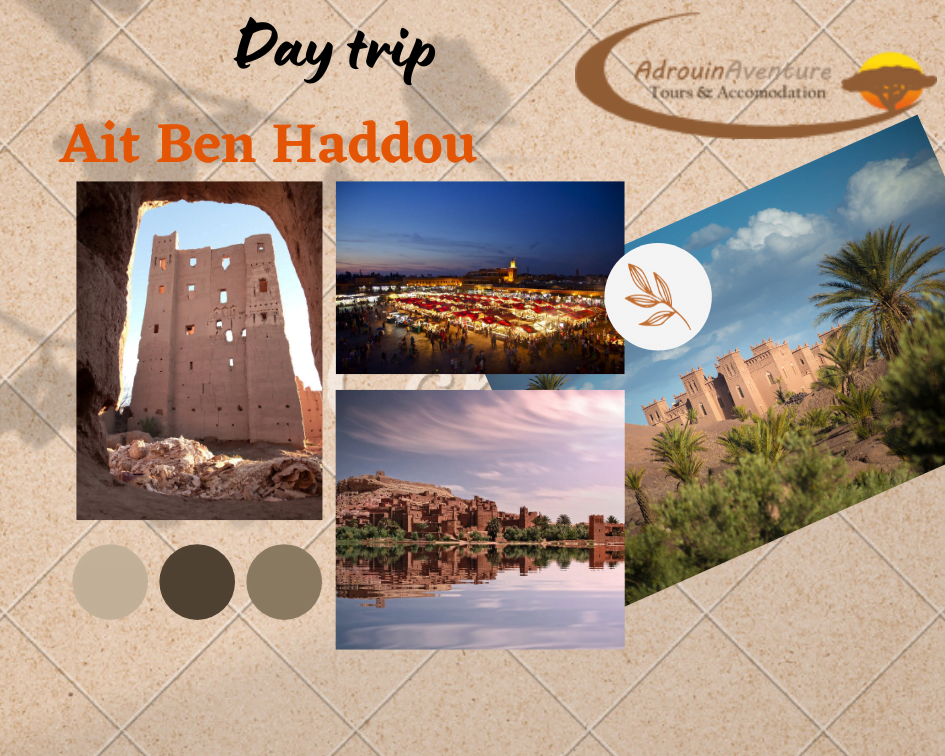 Arrival in Ouarzazate. Passing via Tizi N'Tichka (2260m a.s.l.). You'll explore a wonderful region known for the majestic grandeur of its surroundings, dominated Berber and You discover UNESCO-listed Kasbah Ait Haddou landing Ouarzazate.  Beautiful fortified town protected by the mountain with battlemented tower.  This "Ksar" is one of the most notable examples of the genre in the south of Morocco, as well as one of the best maintained. This Kasbah has been featured in numerous Hollywood blockbusters. Lawrence of Arabia, The Last Temptation of Christ, Kundun, Gladiator, Black Hawk Down, and Kingdom of Heaven, are just a few of the films that have exploited settings.
are just a few examples of films that have made use of locales.
Then we'll continue on to Ouarzazate to see the Atlas Studios and the Taourirt Kasbah as part of our day tour. In the evening, return to Marrakech.