Day Trips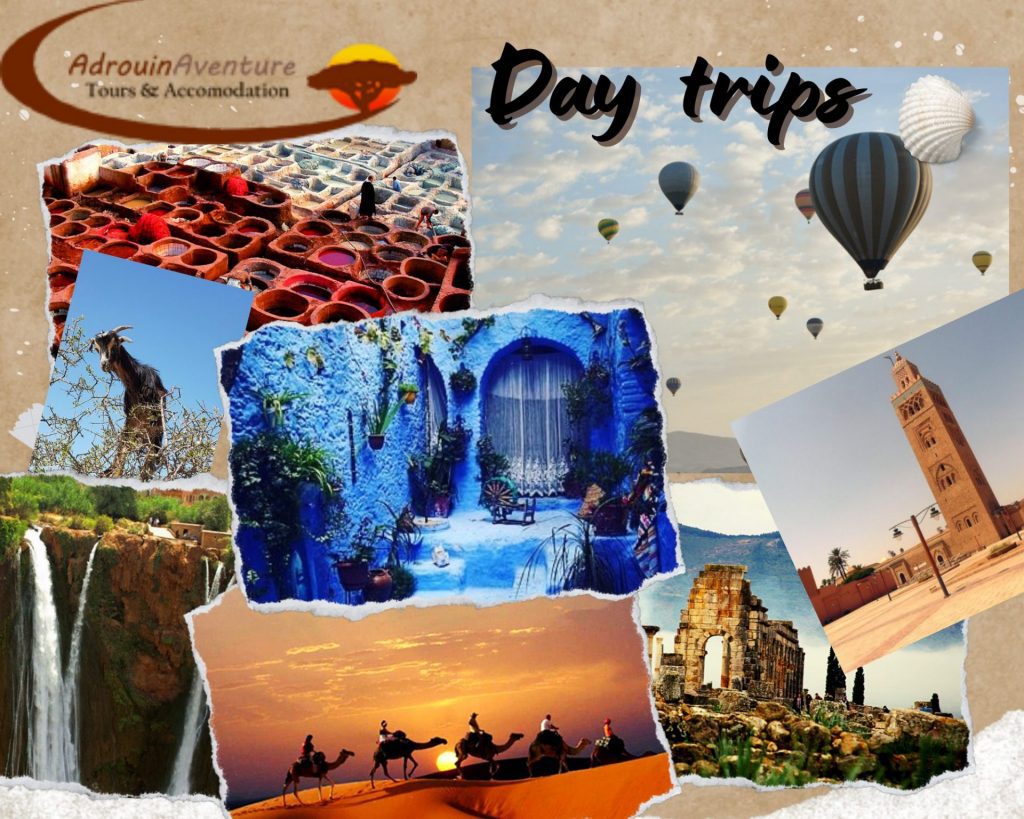 Adrouinaventure is the portal of activities, festivals and day trips more complete Morocco; If you are looking for chalets, a relaxing weekend in the desert, between nature, you will find them here. Always in small groups, with unbeatable prices and exclusive products. Discover our vast catalog and your greenhouse travel in Morocco!
Pick up at hotels
All our tours include pickups at airports, resorts and other hotels in Morocco
Tours in small groups
We fled the masses. Our tours are in small groups of up to 15 people, so the experience and service is always premium
Modify or cancel without expenses
Change of plans? Make changes in your reservation, ask for something special or cancel is very easy.
Save time and money
Be proactive, organize your day trips before arriving at the hotel and save time in long queues and lots of money.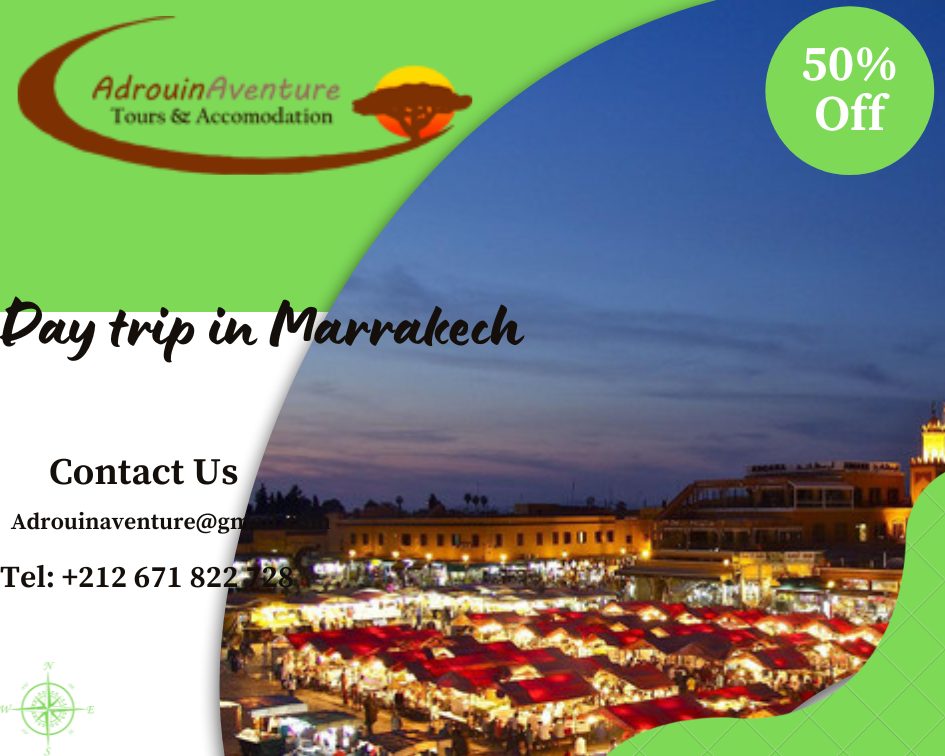 Marrakech
---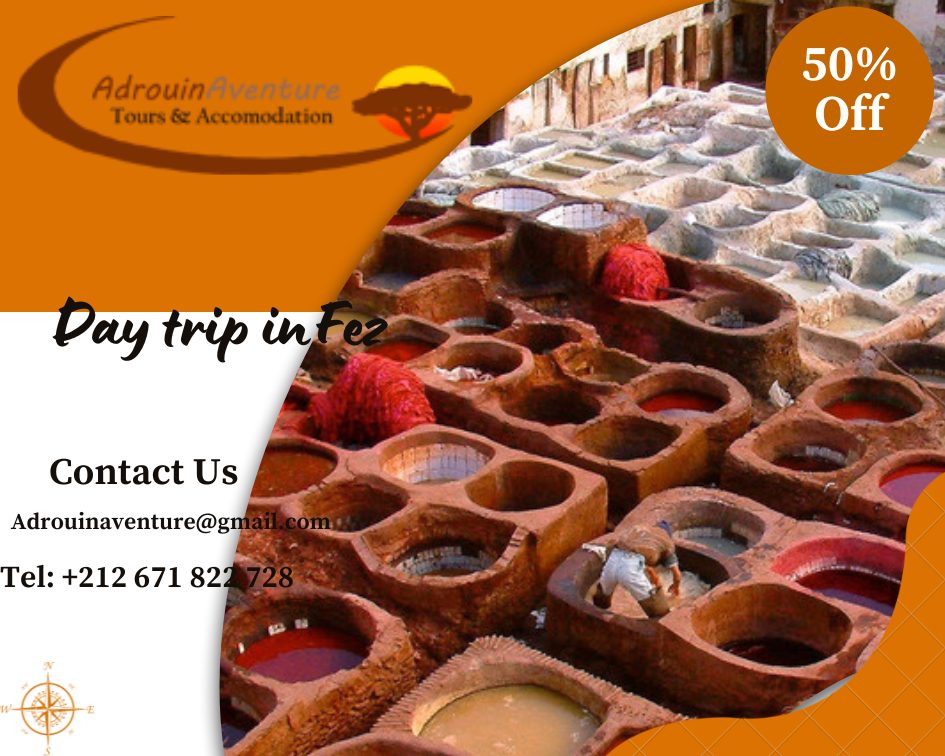 Fez
---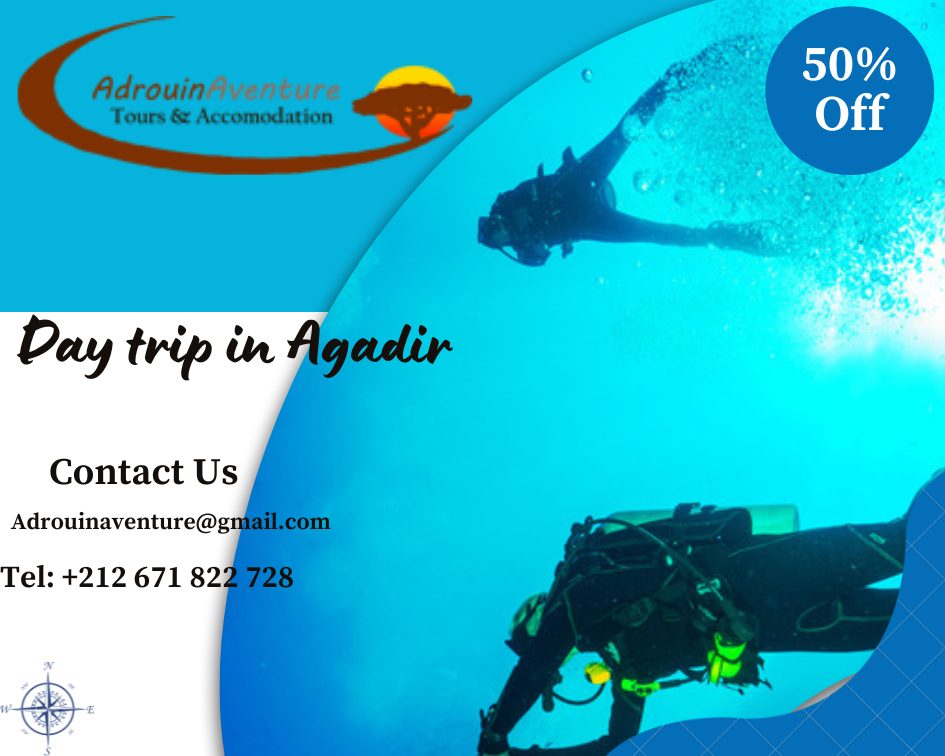 Agadir
---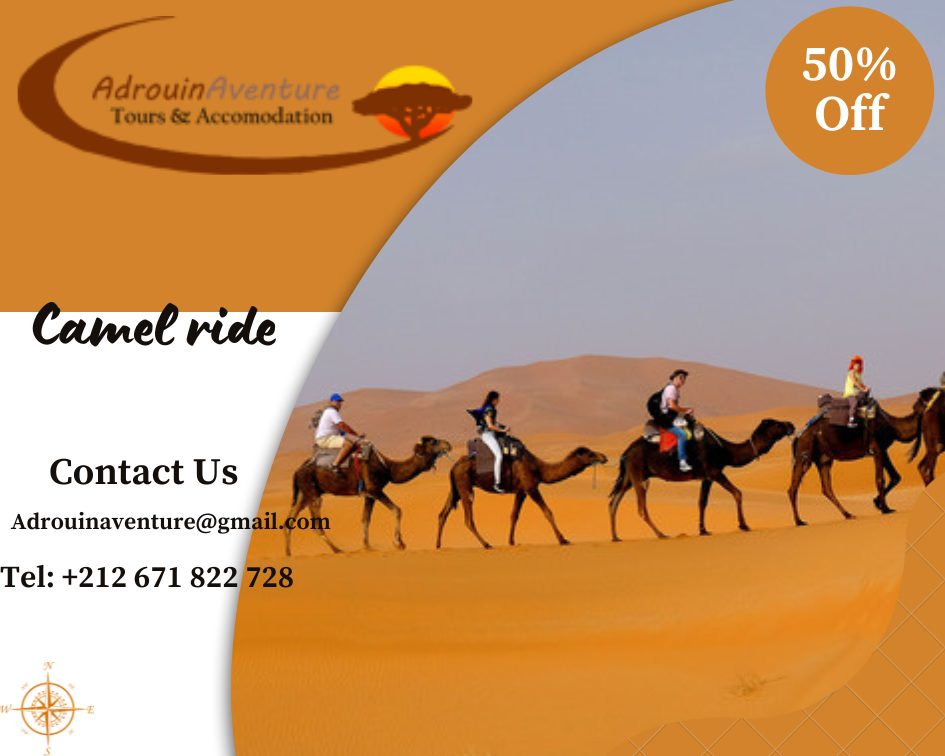 Camel ride
---